March Healing Circle: Yogurt on us!
Join us on Tuesday, March 31 at 6:45 for some unlimited toppings, sundae fun and healing at Yummies Frozen Yogurt in Fairport. Please RSVP to info@dreamsfromdrake.org. Delish! Erin Hassall, a NYS Licensed Marriage and Family Therapist and a Registered Play Therapist, will be leading the activity. 
The Dreams from Drake Taste the Rainbow Winter Gala!
Thanks to all of you who joined us for our second annual Taste the Rainbow Winter Gala on Friday, January 30. It was a wonderful evening, and your love and support means the world to us. Because of you, we are able to help many children and teens who have lost a sibling or parent and simultaneously, keep Drake Ross Pettit's spirit alive.

Click here for pictures. 
We'd like to thank our sponsors for this year's event!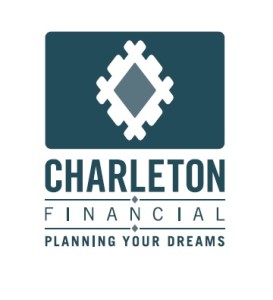 Dreams from Drake: About the Foundation
Dreams from Drake is a 501(c)(3) not-for-profit charitable organization that was founded in 2013 by members of Drake's family, named after Drake Ross Pettit who passed away at the young age of four.
Dreams from Drake is a volunteer organization; funds generated from the foundation will be used to provide children and teens who recently lost a sibling or parent with various forms of community and social support.
Dreams from Drake is a recognized 501(c)(3) under the Finger Lakes Area Community Endowment (FLACE) program.
Dreams from Drake: Our Mission
The mission of Dreams from Drake is to provide local children and teens with various forms of support needed to move forward while experiencing the confusion and grief associated with the loss of a sibling or parent. The foundation's hope is to make an incredibly difficult and painful time somewhat more bearable by providing these children and their families with resources needed to ensure that they go on to live healthy, happy and productive lives.
Dreams from Drake focuses on the spirit of giving to and caring for others, and believes in the motto "sharing is caring" which was among Drake's favorite things to say.
Dreams from Drake: About Drake Ross Pettit
Drake Ross Pettit was born on June 1, 2008. Drake loved playing and sharing his toys with everyone! He loved pirates, and really liked the show Jake and the Neverland Pirates. In fact, for Drake's fourth birthday party, he wanted it to be a pirate theme. His house was decorated with all-things pirate – treasure chests and treasure hunts, planks, and more! The kids decorated pirate faces and got to wear pirate "earrings", too! There was a pirate pinata full of candy for everyone to share, because as Drake always said, "Sharing is caring."
If you would like to make a donation to the foundation, please send cash or make check payable to Dreams from Drake and mail to 26 Golden Pond Trail, Spencerport, NY, 14559 or click here to donate via the website. If anyone would like to assist with the development of or volunteer for Dreams from Drake, please contact us at info@dreamsfromdrake.org.