Join us on Sunday, June 2nd from 4:00-6:00 at Total Sports Experience on Elmgrove
The Birthday Bash is designed to provide all families with the opportunity to enjoy a day of "togetherness" regardless of socio-economic background, and that is why the event is free and open to the public. We understand how important it is to enjoy life and family time because we experienced first hand how quickly this can change. This year's Bash is the day after after Drake turns 11 in Heaven. Although he can't be here to celebrate with us, it is incredibly important for us to celebrate his spirit and his love for parties, giving, being with friends and family, and doing fun things!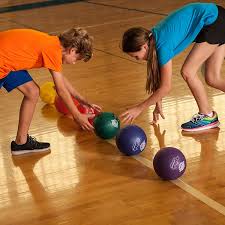 ​Dreams from Drake is happy to announce the addition of Ultimate Dodgeball at this year's Birthday Bash! We are inviting 24 teams to compete in six different brackets! Yes…that means there will be SIX winning teams – will your team be one of them?!
We welcome ages 7 and up, adults included. Each team is guaranteed three games. Boom!
​​Teams MUST register and pay ahead of time to secure their spot. Don't miss out!
Tournaments will start at 4:15, 4:45, and 5:15. When you arrive at the Birthday Bash, you will find out your team's starting time!
To compete in this year's inaugural Dodgeball Tournament, please complete the following two steps:
Step 1: Complete this Google Form by clicking the button below once you know who will be on your team of six!
Step 2: Complete your payment via PayPal by "Pay Now" below. If you prefer to mail a check, please make your check payable to Dreams from Drake, and mail to Dreams from Drake, 26 Golden Pond Trail, Spencerport, NY 14559, and include your team's name in the memo.
*Register AND pay by May 28, cost is $18 per team ($3/player). Pay on or after May 29 (space permitting), and cost is $24 per team.
*Please pay in full for the team. Thanks.
The Birthday Bash will also feature a Popcorn Bar, Live Cotton Candy Spinning, Live Robotics from Spencerport HS, Bounce Houses, Princesses and Superheroes, the Real Rochester Ghostbusters, Spikes from the Rochester Red Wings and R. Thunder from the Knighthawks, Wegmans Zoomobile, Face Painting, Crafts & Games, Fire Trucks, Bake Sale & T-Shirt Sale, DJ & Music, Over $2,000 in Raffle & Auctions, Plus Cash Prizes, Magic, and Balloon Creations!
Back by popular demand! JoJo's Cool Bus featuring all sorts of fun ice cream! And NEW THIS YEAR: Barton's Parkside Hots! We are so excited about all of these great local vendors!