TEAMwork makes our DREAMwork !
If you would like to donate to Dreams from Drake, please click the yellow "Donate" below, or send a check made payable to Dreams from Drake or cash to 26 Golden Pond Trail, Spencerport, NY, 14559. For any checks received, we will mail you a receipt for your tax deductible gift (over $50). We thank you in advance for any support you are able to provide.
Volunteer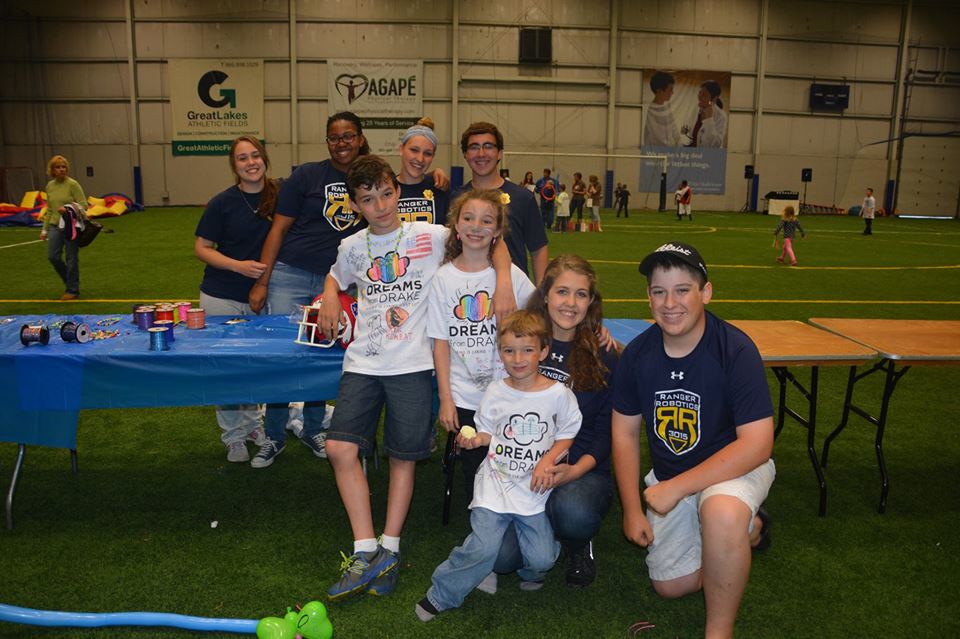 If you have a comment or would like to get involved with
Dreams from Drake
(please see the variety of ways to participate by
clicking here
or selecting Our Services from the above menu), please let us know. We will be back in touch and look forward to working with you in any way we can!