It's Our 9th Annual Happy Hearts for the Holidays Collection!
It's time for the 9th annual Dreams from Drake's Toy Drive! Once again, we are partnering with St. Peter's Kitchen for our Happy Hearts for the Holidays program. St Peter's provides children from impoverished backgrounds with gifts to ensure that all children are remembered and to guarantee that Drake's "sharing is caring" motto shines during the holiday giving season. Last year they had 222 kids registered – their largest number ever, ranging from ages infant -12. Dreams from Drake continue to be their largest gift donor. Let's keep that tradition going!
The details: 
We need all gifts by Dec. 11 delivered to The Pettit House, 26 Golden Pond Trail, Spencerport, NY 14559. We then load up the van multiple times and deliver them to St. Peter's where they set up up a holiday shop for qualified families.
If you prefer to make a financial donation and have us do the shopping for you, you can make a donation via PayPal: 
https://bit.ly/2ZRhdVt
Or shop via our Amazon Wish List! 
Link for Amazon https://amzn.to/3DqMgpD
Or bring over your personally-selected choice of gifts! ❤️❤️❤️❤️❤️
Questions? Contact us at [email protected]
TEAMwork makes our DREAMwork !
If you would like to donate to Dreams from Drake, please click the yellow "Donate" below, or send a check made payable to Dreams from Drake or cash to 26 Golden Pond Trail, Spencerport, NY, 14559. For any checks received, we will mail you a receipt for your tax deductible gift (over $50). We thank you in advance for any support you are able to provide.
Volunteer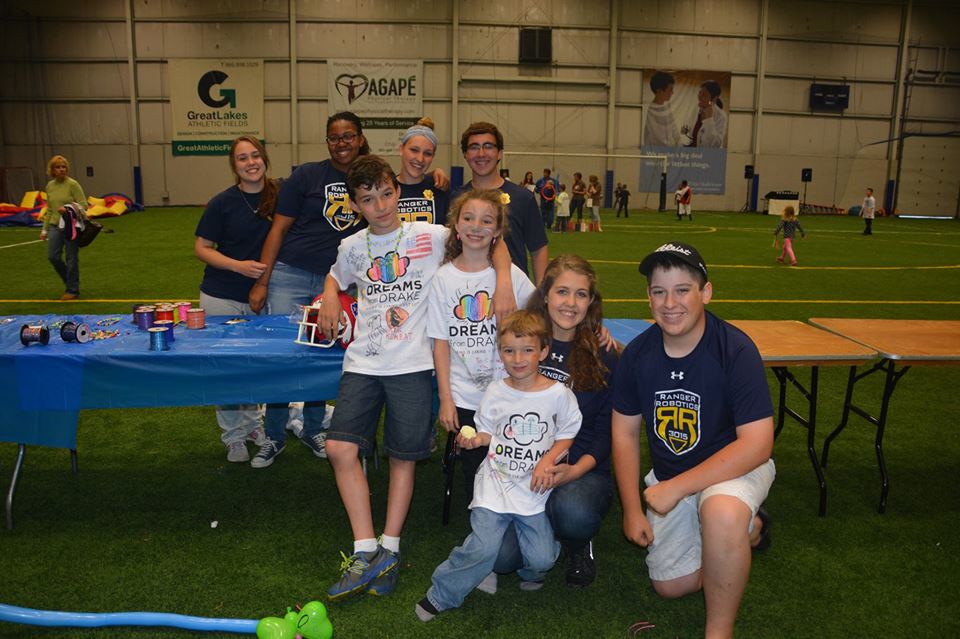 If you have a comment or would like to get involved with
Dreams from Drake
(please see the variety of ways to participate by
clicking here
or selecting Our Services from the above menu), please let us know. We will be back in touch and look forward to working with you in any way we can!